Welcome to M.G. Arts & Commerce College Nagpur
V.S.P.M. Acadamy of Higher Education
Mahatma Gandhi Arts & Commerce College was formally opened on 21th July, 1990 at Parseoni, a small tribal village at the outskirts of Parseoni. The college is recognized and fully aided by Government of Maharashtra and permanently affiliated to Rashtrasant Tukadoji Maharaj Nagpur University, Nagpur. The college is included under section 2(f) and 12(B) of UGC Act 1956. The college offers B.A. B.Com. & M.A. Degree (Socialogy & Economics). Mahatma Gandhi Arts & Commerce College is today, the leading centre providing quality education to the tribal and rural students and empowering them to meet the challenges of 21st century. Mahatma Gandhi Arts & Commerce College form its humble beginnings in 1990. The college had to face many problems but it grows further. The able leadership, strong determination and untiring efforts of President Shri. Ranjeetbabu Deshmukh helped us overcome all this and achieve the present status of the college.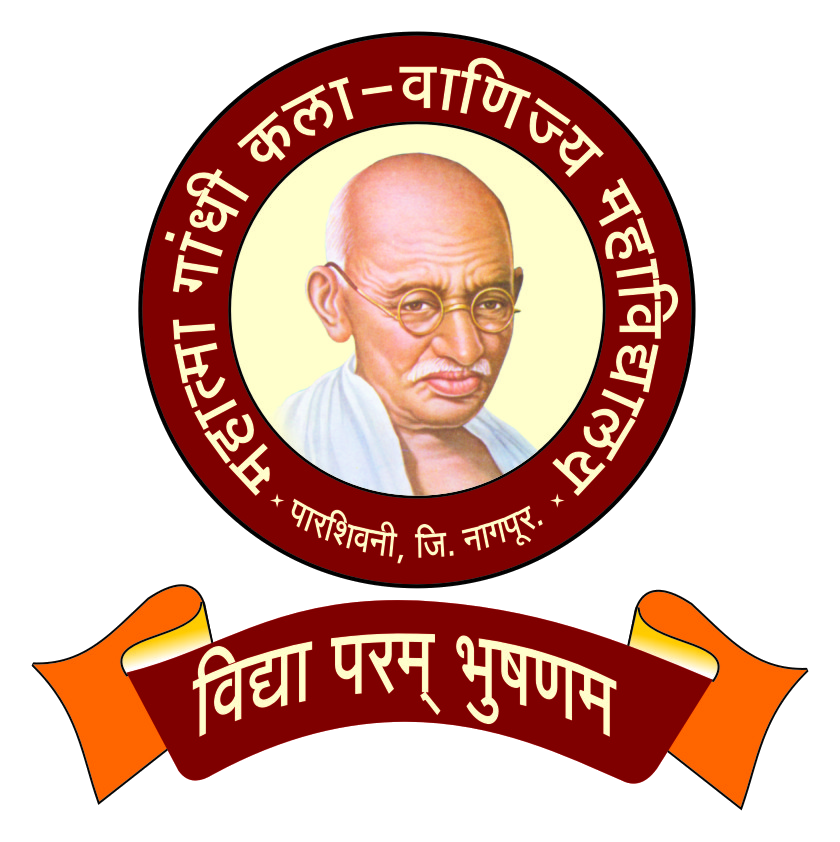 Milestones in the History of College
31/09/1971 Establishment of VSPM Academy of Higher Education, Nagpur
July 1990 Establishment of Mahatma Gandhi Arts & Commerce. College, Parseoni.
1993 Introduction of N.S.S. Unit in the college
Jan 2000 College shifted to its own building and campus
2003 1st Gold Medal received in University subject Economics Ku. Varsh Jivan Kumbhawar
2003-04 NAAC first Accreditation done
21/07/2004 Introduction of additional section of B.A. Part I
31/07/2004 College permanently affiliated to R.T.M. Nagpur University, Nagpur
2005-06 New subject started Home Economics and English Literature
18/07/2006 College included under section 2(f) and 12(B) of UGC Act 1956 2006-07 Miss Swati S Bhoge and Miss. Anshul S. Tiwari students of BA Second Year got 1st Prize and 2nd Prize in Flower Decoration in RTM University Cultural Programme "YOUARANG". 2007-08 Appointment of Full-Time regular Principal and Assistance professor to Marathi Department. 2007-08 Faculty Exchange programme started with SKP College Kamptee, Alumni Association started by Alumni named as PAULWAT PRATISTHAN, Miss. Monika Funney Student of B.A Final Year has got Gold Medal in Marathi Literature from the University. 2009-10 New Courses for Degree programme B.Com and Master Degree programme Economics, Sociology, and Marathi Stream was Started, 4 MRP proposals are sanctioned by UGC. 2010-11 Coaching classes for Entry in Service and Remedial Classes for SC/ST/OBC was started. 2011-12 For improvement ICT facility Keyon Computer and Software was purchase. The principal of Mahatma Gandhi College was appointed as registrar of newly form Gondwana University Gadchiroli. 2013-14 For improvement ICT facility Computer / Laptop, Projectors were purchased from Grant by UGC. Construction of New two classrooms and girls common room, Women's hostels were done. 2014-15 Police Training for the college student was started, Training for college staff was conducted in collaboration with the Central Institute of Business Management and Research Development. The Secretory of VSPM Dr. Amolbabu Deshmukh, Founder of HERD had organized "Employment Fair" 2015-16 Miss Mangala Kausale got 1st Prize in YIN Leadership Development programme by 'SAKAL' News Paper, A Computer LAN of computer in all department and Library was done. 2016-17 College successfully adopt Semester Pattern as per RTM Nagpur University. 2017-18 NAAC SSR was Submitted for the Second Cycle. 2018-19 NAAC Second Accreditation done 2019-20 Six Students of Sports Departments of college are represented RTM University at National Level All India Inter-University Woodball Championship at Chandigarh and got 3rd Place. 2020-21 Women's Hostel building is provided for Covid Testing and Quarantine Centre to the Government. Teaching Faculty started Online teaching through Youtube, Zoom and other social networking apps and website.
[/dt_sc_fancy_ul]